Testing Guidelines
Owners Employers > Tests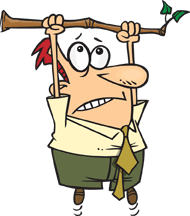 E
mployer Best Practices for Testing and Selection
Don't climb out on a limb without a way down when it comes to Pre-Employment Testing and other hiring practices ! The government has laws and regulations about what you can and can't do.
Employers should administer tests and other selection procedures without regard to race, color, national origin, sex, religion, age (40 or older), or disability.
Employers should ensure that employment tests and other selection procedures are properly validated for the positions and purposes for which they are used. The test or selection procedure must be job-related and its results appropriate for the employer's purpose. While a test vendor's documentation supporting the validity of a test may be helpful, the employer is still responsible for ensuring that its tests are valid under UGESP.
If a selection procedure screens out a protected group, the employer should determine whether there is an equally effective alternative selection procedure that has less adverse impact and, if so, adopt the alternative procedure. For example, if the selection procedure is a test, the employer should determine whether another test would predict job performance but not disproportionately exclude the protected group.
To ensure that a test or selection procedure remains predictive of success in a job, employers should keep abreast of changes in job requirements and should update the test specifications or selection procedures accordingly.
Employers should ensure that tests and selection procedures are not adopted casually by managers who know little about these processes. A test or selection procedure can be an effective management tool, but no test or selection procedure should be implemented without an understanding of its effectiveness and limitations for the organization, its appropriateness for a specific job, and whether it can be appropriately administered and scored.