Credit Checks
Owners Employers > Background Investigations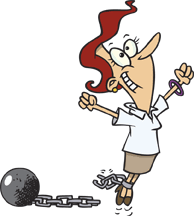 Debt Free Is Wonderful
If an employer checks credit reports when hiring employees, it must follow the legal rules set out in the federal Fair Credit Reporting Act (FCRA).
The FCRA requires employers to:
get the applicant's consent before pulling the report

give the applicant a warning (along with a copy of the report received) if the employer plans to reject the applicant on the basis of the report, and

give the applicant an official adverse action notice if the employer does not hire him or her because of the contents of the report.
An article by Lisa Guerin, J.D and Nolo explains each of these requirements.