Bookkeeping Jobs
What Does A Bookkeeper Do ?
A bookkeeper has many duties or tasks that they perform.
Watch my short video presentation to learn what
Bookkeepers Do
.
A Bookkeeper's Daily Tasks
See what a bookkeeper's normal day involves.
The purpose of my site is to provide help and guidance to owners and employers trying to find qualified and competent accountants and/or bookkeepers to hire and also provide guidance to those seeking an accounting or bookkeeping job.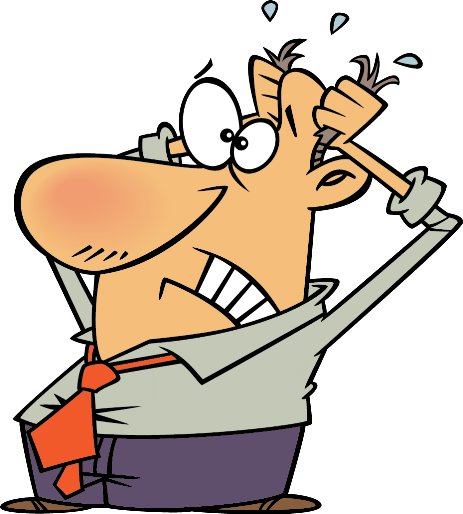 Owners and Managers Is This You ?
Warning, doing your own bookkeeping or finding good bookkeeping help can cause you to pull your hair out !
What are my Bookkeeping Options ?
Do It Yourself

Outsourcing


Hire an In-House Accountant/Bookkeeper



What's Your Best Option ?
It actually depends on you and your current situation. Need help determining your best option ?
Wanting To Or Needing to Learn Bookkeeping ?
Wanting To Test Your Bookkeeping Knowledge ?
Additional Help & Guidance for Employers
Background Checks
Credit Checks
Job Seekers Is This You ?

Looking for an accounting or bookkeeping job and don't know where to turn ? Look no further, I'll try to help you fit the pieces of the puzzle together by providing you with some guidance and recommendations about what you need to do to get the job you want.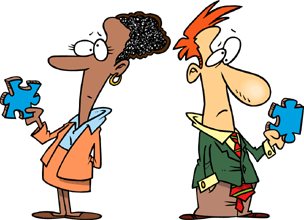 Help & Guidance For Accounting Job Seekers
Interview Guides & Questions
Acknowledgements
Cartoons on this site provided by Ron Leishman. All Toon images are copyright © . No images may be resold or redistributed without prior written permission from Ron Leishman. If you enjoyed them, get some of your own Toon-A-Day.
Disclaimer & Site Policies
Disclaimer
The information provided on this site is not intended to provide or be a substitute for specific individualized accounting, tax, legal, business, or investment planning advice. Where specific advice is necessary or appropriate, Bean Counter recommends consultation with a qualified tax advisor, CPA, Financial Planner or Investment Manager. The information provided herein is for general informational purposes only and should not be considered an individualized recommendation, personalized investment advice or an endorsement by Bean Counter. The information presented is obtained from what are considered reliable sources; however, its accuracy, completeness or reliability cannot be guaranteed and therefore should not be relied upon as such. Bean Counter accepts no liability for any direct or consequential loss arising from any use of this information.
Bean Counter and their affiliated parties make no representation regarding sites that you might access from this site and are not liable for any damages that you incur from their use.
Privacy Policy
Compensation Policy